All of the Best Texas Hill Country Flooring Products and Services You Need From the Experts at Clarlyle Flooring Center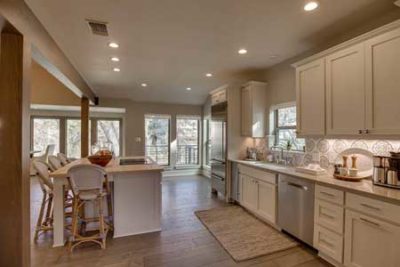 We have worked hard to make Clarlyle Flooring Center your one stop shop for all things flooring. Whether you are looking have existing flooring replaced or to install a new wood floor yourself, repair some broken tiles, or make your linoleum look brand new, we have got you covered.
Sales
We offer both Kerrville flooring sales to contractors and residential flooring sales for installation directly to homeowners. Clarlyle offers a huge selection of vinyl, laminate, linoleum, carpeting, wood, and tile options from dozens of manufacturers. Our no-pressure sales process typically follows this pattern:
You pick out the floor that you want.
We provide a same day measure on price quotes.
At this point, we can work out details like baseboards and scheduling
If the quote comes in above your budget, we will be happy to provide recommendations for quality alternatives that will look great in your home. After all, we are not just Texas hill country flooring installers — we're also interior floor designers dedicated to making your home beautiful.
Repairs
Accidents happen, and if your floor is scratched, dull, or otherwise damaged, there is a good chance that we can fix it! Repairs tend to cost a fraction of the price of a brand new floor, and to make sure that we can handle it, we will come out to inspect your floor and provide a no-obligation quote — just like we would with a new floor.
Some of the repairs we offer include:
Carpet stretching to remove folds or ripples
Cracked tile repair with spare tiles and grout
Filling in hollow spots and gaps in wood flooring
In addition to Kerrville floor repair, we offer demolition for residential flooring turnkey installations. Whether you are flipping a house or simply want a blank slate in your own home, our dust-free demo process will remove your old floor without coating everything in dust.
Supplies
DIY homeowners love our store because we also offer flooring and eqipment to do-it-yourselfers. Need a trowel to spread flooring adhesive? We've got it. Need a roll or two of underlayment? We also have that too. Grout? We most certainly have that.
If you have never visited us before, come visit our showroom, and if you have shopped with us before, it is still worth a look as we are always getting new products.