The Hill Country's Flooring Installation Services from Clarlyle Flooring Center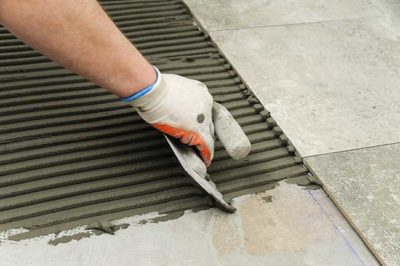 From any budget to any architectural style, we carry thousands of flooring products to suit any home. We know that the sheer number of options can make picking out a new floor feel overwhelming, but our flooring specialists will walk you through every step of this process, and we will always respect your budget and schedule.
Design
The first step of the installation process is to design a new floor. Our showroom features thousands of flooring products from different manufacturers. We offer a full range of ceramic, porcelain, and natural stone tile,residential and commercial carpeting  vinyl products, laminate, wood, and linoleum flooring. Customers are more than welcome to take any of our samples home with them to ensure that the flooring will fit their needs. We will be happy come out and give a free measurement and estimate. Our sales professionals can develop a list of recommended products that will fit your home's style and budget to help narrow down the choices.
Demolition
Once the plans are made and everything is ready to go, we will remove the existing residential and commercial flooring virtually dustless. By preventing dust from blowing around, we eliminate most of the cleaning in between demolition and installation, which helps speed the process along. We strive to keep you place of residence or place of work as clean as we possibly can. We pride ourselves in being able to take up and put down flooring in a clean timely manner. We install in places such as hospitals, hospice, and other areas that it is extremely important to keep dust particles out of the air. We have invested in demolition equipment that can take up just about any floor of any size in only a few days with virtually no dust.
Installation
We install all types of residential and commercial flooring including wood, tile, vinyl's, stone,carpet, and laminates. Installation time also varies between a few hours for a single room and up to a week or longer for a large, complex project using more difficult materials, such as natural stone and wood products.
Still have questions about our flooring installation process? Please stop by at our Kerrville flooring center to speak with one of our professionals, or give us a call at 830-257-5222 today.