The Cost Advantages of Professional Kerrville Floor Repair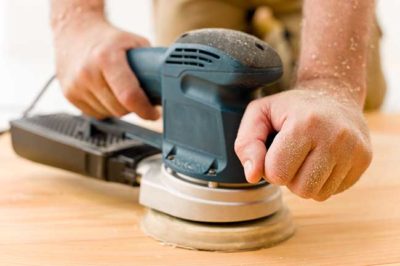 A new floor tends to be one of the most expensive investments homeowners make, but sometimes a repair ends up being the more attractive and affordable option — especially if you are considering a new floor replacement due to relatively small, localized damage. As your one stop Kerrville flooring shop, Clarlyle offers all types of floor repairs from the residential flooring professionals.
Clarlyle offers affordable options to fix your existing floor when a simple repair is all that is needed. Give us a call and we can schedule a free estimate. Some of the common repairs include:
Wood injections
Wood plank replacement
Tile/stone repairs
Vinyl repairs
Carpet stretching and patching
Wood
Wood can add an unmatched level of beauty and warmth to any home, but even the hardest woods will dent or scratch if you drop something heavy enough on them. If your wood floors are dull, scratched, or gouged, sanding and refinishing your Texas hill country floors can be substantially cheaper than replacing them. Is the damage contained to just a few pieces? Having our Texas hill country floor repair technicians replace the individual planks should take less than an hour and cost next to nothing as long as you have some flooring left over from the installation or we can try to match your existing floor.
Carpeting
Carpeting is a great choice for comfort, but it can trap dust, pick up stains, and even unravel if it starts to pull away from the tack strips. We offer a full range of Kerrville carpeting repair services including carpet stretching to return it to its original installed tension.
Laminate and Vinyl
Want the beauty of wood without the cost? Laminate and vinyl products look better than ever, but they, along with wood, can form hollow spots where they start to pull away from the subfloor. We can fix hollow areas in all wood, laminate, and vinyl flooring by drilling tiny holes and injecting adhesive between the subfloor and floor material.
Stone, Ceramic, and Porcelain
Stone, ceramic, and porcelain are very durable materials, but they can still crack if enough pressure is placed on top of them or if the mortar were applied unevenly at the time of installation. Fortunately, they are very easy to replace if you have spare tiles or we can match your current flooring. We will grout as needed to fill in any seams or cracks that have develop. Grout will also help seal loose tiles in place, and we carry a wide range of grout colors for any color scheme.
Need Kerrville floor repair? No job is too big or too small at Clarlyle! Come visit us at our Kerrville residential flooring showroom, or contact us at 830-257-5222.